ExpoDisplays has changed the game with the launch of their new Fabric Podium/Counter for Silhouette and Voom. This podium is lightweight and could not be easier to set up. It provides a solution to tradeshow exhibitors who would like to showcase a high quality elegant podium that complements their fabric display.
The podium features a dye-sublimation printed fabric graphic that gives a guaranteed exceptional color execution. This podium is both sleek and stylish, and with its pop-up style assembly you don't even have to apply the fabric. It stays attached to the podiums aluminum frame structure at all times.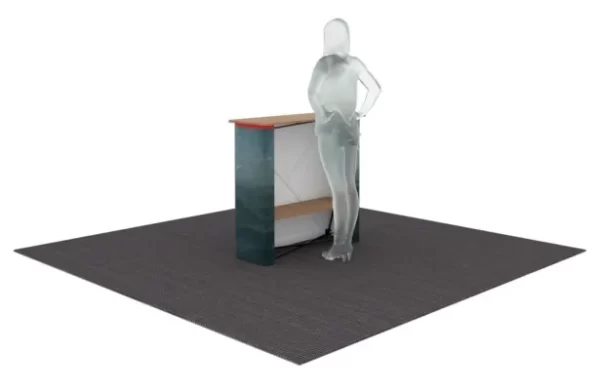 .
With a total weight of 21 lbs, it's hard to believe that this podium measures 42"W x 39.5"H x 15.5"D. So much style in such a convenient design. The podium transports in it's own compartmented carrying bag and has a 2 year warranty.