Birmingham, Alabama-based ExpoDisplays has announced its 50th anniversary as a national, leading designer and manufacturer of portable, modular and custom trade show exhibits.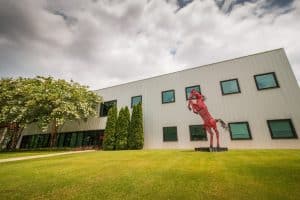 Since its inception in 1970, ExpoDisplays has set the industry's pace in creative design, innovative new products and state-of-the-art manufacturing systems. ExpoDisplays builds the finest quality products for the serious exhibitor.
ExpoDisplays has experienced exceptional growth and development recently and is now over 100 employees strong. Owner Jeff Culton believes that this growth will continue as the economy continues to grow and businesses increase their trade show schedules.
Over the past 50 years, ExpoDisplays has been successful at evolving with the industry while pushing creativity to the next level. This has allowed the company to flourish.
ExpoDisplays works collaboratively with its clients and resellers to design, build, manage and set up trade show exhibits both large and small. The company offers product availability in portable, modular and custom exhibits. The ExpoDisplays team of employees consists of extremely talented and creative designers, administrators, managers, installers, graphics production specialists and sales and marketing professionals. ExpoDisplays is an EDPA Certified company.
For more information on ExpoDisplays and our products and services please contact us! 
Contact info:
Name: Melissa Johnson
Organization: ExpoDisplays
Address: 3401 Mary Taylor Rd Birmingham, AL 35235
Phone: 205-439-8200